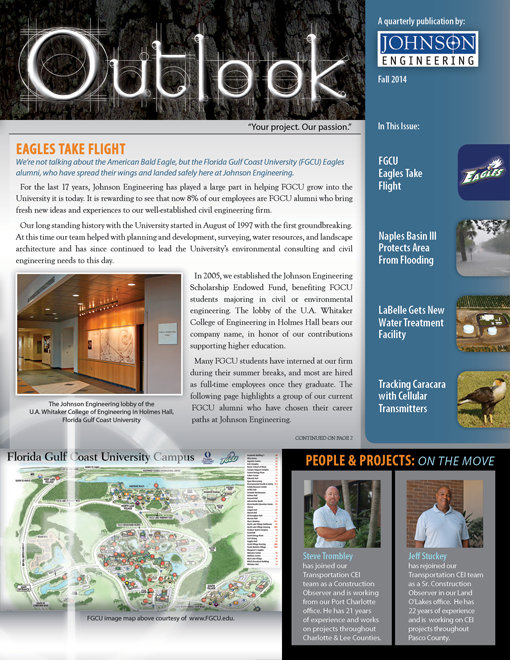 City of LaBelle residents have a reason to be thankful as they now have access to a plentiful and healthy supply of fresh water thanks to the City's new water treatment plant. A new state-of-the-art reverse osmosis facility was recently completed, replacing the existing 30-year old facility that was approaching capacity.
The new facility located off S.R. 29, has 1.5 million gallons per day (mgd) capacity, withdrawing water from the Lower Hawthorn Aquifer through two wells and high-service pump stations. The new facility was made possible by grant funding received from the United States Department of Agriculture (USDA) Rural Development initiative and the South Florida Water Management District (SFWMD). This funding was secured through the hard work and continued efforts of the City of LaBelle leaders and staff. Thanks goes to the Paul Family that allowed the City to acquire the site from a willing seller. This long term project was successfully completed under the direction of City of LaBelle Public Works Director and Project Manager Michael Boyle.
Johnson Engineering's president, Lonnie Howard, P.E., provided the drilling and geophysical logging of the test well and provided various testing, sampling and performance analyses for the water supply. Though a small part in a much larger accomplishment, we are proud to contribute and would like to extend our congratulations to the City of LaBelle on this great step forward.