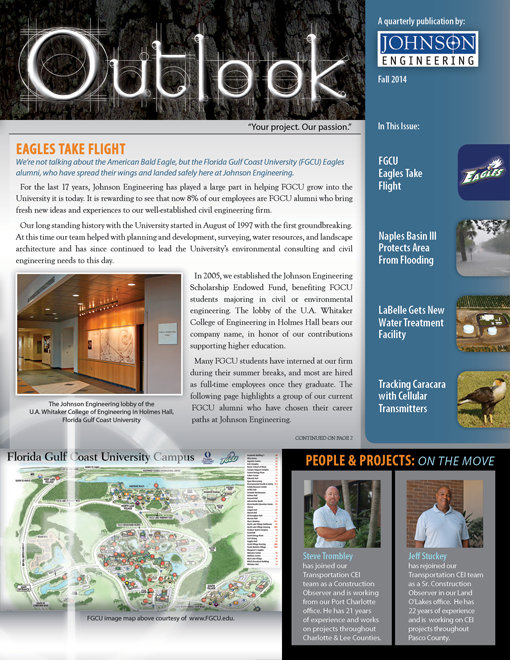 On Monday, August 4, the Naples area received an astonishing 7.4" of rain in four hours that created flash flooding conditions at many locations…but not all. Among the areas that fared better than others, according to Mr. Gregg Strakaluse, Director of the Streets and Stormwater Department of the City of Naples, was the area known as Basin III. This area is located between 5th Avenue South and 13th Avenue South, just south of Downtown Naples.
A few years ago our water resources team designed and permitted Basin III's water management improvements for the City of Naples. Monday's record rainfall was bittersweet as we saw the images of areas damaged by flash flooding, yet was rewarding to see our water management plan for Basin III worked as designed. Our design was put to the test during this storm and the results spoke for themselves, instilling client satisfaction and confidence in our team's water management expertise.
The design allowed the construction to be divided into two phases so that the City could allocate funding per the Capital Improvement Plan. The first phase of construction was completed in 2011 and focused on collection and conveyance of runoff from western areas of the Basin along Gulf Shore Boulevard South, as well as storage and water quality along Broad Avenue South.
The second phase of construction was completed in 2012 and enhanced collection and conveyance of runoff from eastern areas of the Basin along 8th Street South. Our improvements ended one block from the existing pump station on Broad Avenue, so the discharge into Naples Bay was not modified.
The only visible evidence of our design is the water detention areas along Broad Avenue. These were contoured around the historic Ficus trees and accentuated their presence in the landscape. The remainder of the design components include inlets, manholes, and buried pipes. Although out of sight, these are the links that keep the entire system working properly in order to effectively get the job done.
The drainage system of Basin III was put to the test during this large rainfall event and it passed with flying colors. The system performed as it was designed to do, keeping the area from flooding and negatively impacting the City of Naples residents.